The PARC Group, developer of Nocatee, has released renderings for the Nocatee Spray Park, featuring a 42-foot water slide tower, five slides, Blue Water Bar & Grill, a resort-style beach and interactive spray features. With more than 100,000 square feet, the park is the largest addition to the master-planned community since its founding more than a decade ago. Nocatee Spray Park is slated to open in early 2019.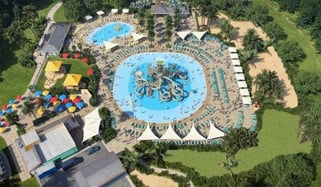 "The addition of the Nocatee Spray Park is part of our ongoing commitment to continually raise the bar for fun and an unparalleled lifestyle in Nocatee," said Rick Ray, Chairman of Nocatee's Tolomato Community Development District and President of The PARC Group. "The size and scope of the water features are very unique for a community amenity."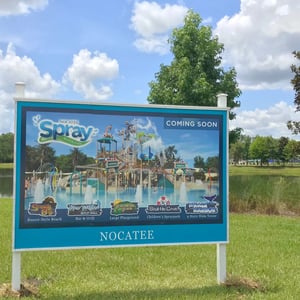 Nocatee Spray Park will have interactive features for kids and adults, centered around Whale Harbor, a four-story water slide tower that will be the tallest water slide in Northeast Florida – 25 percent higher than Top Tide Slides in the Nocatee Splash Park. The Spray Park will also include Serenity Bay, a resort-style beach environment with beach volleyball; Scuttle Cove, a smaller spray park for younger children; and Paradise Park playground. Blue Water Bar & Grill, a restaurant serving both food and drinks, will also open in the Spray Park by the end of the year.
The neighboring event field, which will be more than twice the size of the current event area, will be the new home for community events and concerts, including the monthly Nocatee Farmers Market, Roscolusa, drive-in movie nights, concerts and more. Blue Water Bar & Grill will also be accessible from the new event field.
---
To view news coverage of the exciting Nocatee Spray Park Announcement, click the links below.
The Jacksonville Business Journal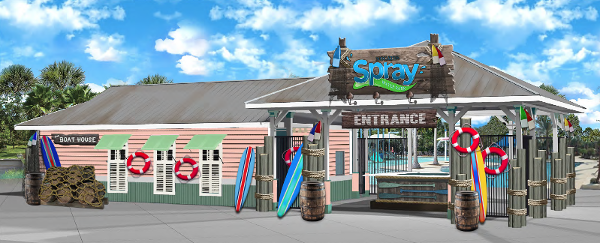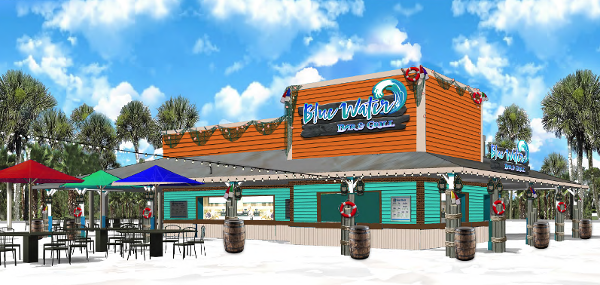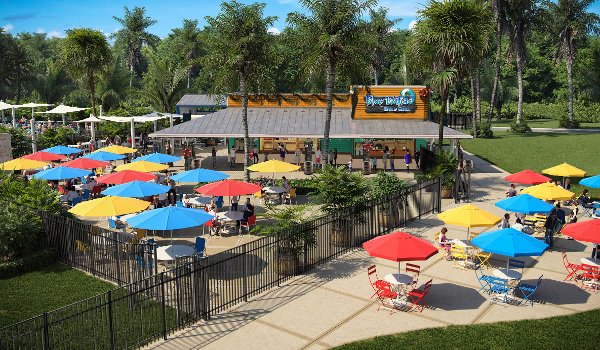 To learn more about the master-planned Nocatee community, explore www.nocatee.com or stop by the Nocatee Welcome Center.