The PARC Group won big at the Laurel Awards Gala on Friday, March 17th. For the 11th consecutive year, the Northeast Florida Builders Association (NEFBA) Sales and Marketing Council named The PARC Group as Developer of the Year. The PARC Group also went home with Marketing Director of the Year, for the third consecutive year, as well as five other awards for Best Signage Program, Best Website, Best Marketing Video, Best Facebook, and Best Pinterest.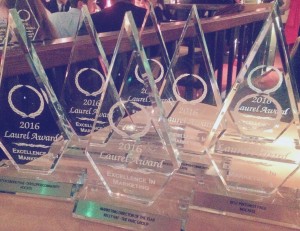 In the same month, Nocatee hit a historic milestone. Nocatee builders sold 40 homes in one week, more than any other weeks in the master-planned community's history. "As Nocatee's master developer, we are committed to deliver on the promise of the Nocatee lifestyle. We are continually looking ahead at innovative ways to bring the very best to the Nocatee community" said Rick Ray, President and CEO of The PARC Group.
The annual Laurel Awards Gala honors builders, developers, architects, planners, interior designers, realtors, and sales and marketing professionals who have displayed excellence in their industries. Many of the Nocatee's actively-selling builders won architectural and interior design awards for model homes located within various Nocatee neighborhoods.
The evidence of their marketing team's success is seen in Nocatee website's traffic, averaging about 2,000 hits per day. Through PARC Group managed Nocatee social media platforms, the developer reaches more than 70,000 people every day. "The innovative work that our marketing and development teams do behind the scenes is an integral part of Nocatee's overall success," said Rick Ray.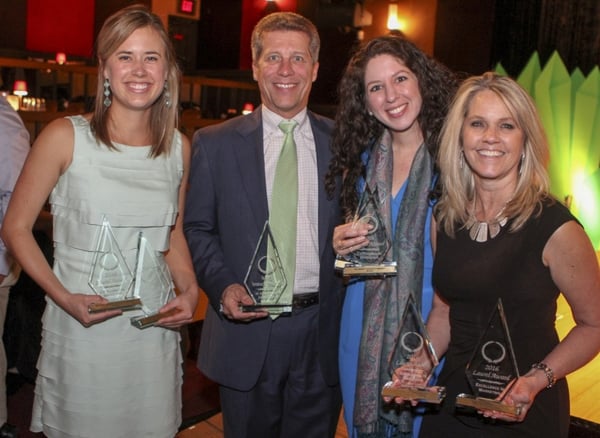 For more information on the Nocatee lifestyle, stop by the Nocatee Welcome Center or call 904-924-6863.