Skinner Bros. Realty, in partnership with The PARC Group, is pleased to announce five new retailers are opening in the Nocatee Town Center in 2020.
Clean Juice, First Watch, Sherwin-Williams, Makk Fashions and Really Good Beer Stop will join GreenWise Market in a new shopping center located east of Crosswater Parkway and south of Nocatee Parkway. Construction is scheduled to begin in coming months.
New Dining/Shopping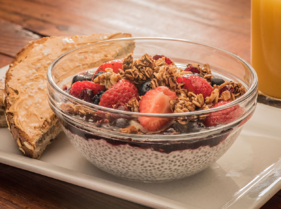 The arrival of First Watch marks the first exclusive breakfast, brunch and lunch restaurant in Nocatee. First Watch offers traditional favorites, such as omelets, pancakes, sandwiches and salads, as well as unique specialty items like Quinoa Power Bowls, Avocado Toast and the Chickichanga. First Watch was recognized as one of Business Intelligence Group's Best Places to Work in 2018 and as one of Nation's Restaurant News' 2017 Second 100 restaurant brands. For more information about First Watch, follow them on Facebook and Instagram @first.watch.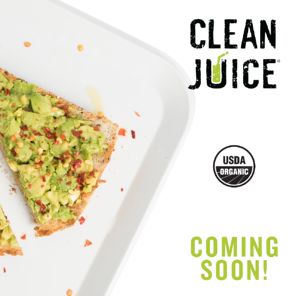 Locally owned and operated by Nocatee residents, Clean Juice is the first and only USDA-certified organic juice bar franchise. Rooted in "healthy body and a strong spirit" (3 John 1-2) scripture, Clean Juice offers organic açaí bowls, cold-pressed juices, smoothies, bites and other healthy food to on-the-go families in a warm and welcoming retail experience across the nation. For more information about Clean Juice and its core values, follow them on Instagram @cleanjuice.
Makk Fashions, a locally owned and operated women's clothing and gift boutique, is opening its second location at Nocatee's Town Center! Makk Fashions specializes in apparel, jewelry, accessories and shoes for women of all ages, making it easy for mothers and daughters to shop together! Each item in store is hand-selected to cater to every style and taste for all female clientele.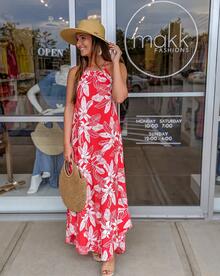 After the success of the original location of Makk Fashions, owners Kim Dugas and Matt Silvernale had a clear vision for the Nocatee location. The goal for the new Nocatee location is to "create the same family-oriented atmosphere while providing affordable, trendy items with an exceptional customer service experience." Makk Fashions is known for its friendly and knowledgeable staff that are always available to help customers find the perfect outfit or gift for any occasion. For more information, follow them on social media @makkfashions.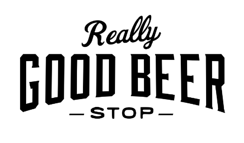 Really Good Beer Stop is the ultimate craft beer and growler location in Jacksonville Beach. Nocatee will be their second location that features a space consisting of a craft beer tap room and retail store comprised of 20 continuously rotating taps and packaged craft beer. Customers can feel free to relax in a family-friendly atmosphere while enjoying the highest-quality brews. Really Good Beer Stop also offers Growlers and 32oz "Crowler" cans so customers can enjoy premium draft beer to-go. As craft beer experts, Really Good Beer Stop constantly pursues both popular and hard-to-find beers so they can help customers discover their new favorite brew.
Nocatee residents Barbara and Bob VanScoy are excited to team up with the founders of Really Good Beer Stop, Angie and Tim Brack, to bring this great craft beer experience to Nocatee. For more information, follow them on social media @reallygoodbeerstop.
Nocatee Town Center Expansion
The new shopping center will be comprised of two buildings, totaling 40,000 square feet of grocery, dining and retail space, with additional tenants to be announced in the near future. Along with golf-cart parking, there will be walkable waterfront space.
With great shopping, charming places to eat and drink, and specialty services, the Nocatee Town Center is a popular destination for community residents and Jacksonville area locals alike.
---
For more information on new homes available and the Nocatee lifestyle, explore www.Nocatee.com, stop by the Nocatee Welcome Center or call 1-904-924-6863.