---
From food to fitness and everything in between, Nocatee continues to expand its offerings of neighborhood shops and services in Nocatee's Town Center! Most recently, families celebrated grand-openings of Starbucks and Tijuana Flats. Starbuck's drive-thru and Tijuana Flats unique indoor-outdoor dining space are both popular amongst Nocatee residents and area locals alike. These exciting community additions will soon be joined by Ponte Vedra Golf Carts, Woof Gang Bakery & Grooming, Anytime Fitness, South Kitchen and Spirits, and more.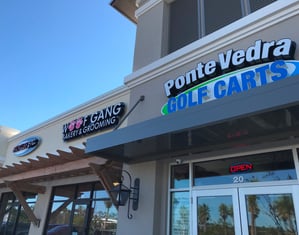 Ponte Vedra Golf Carts and Woof Gang Bakery & Grooming
Ponte Vedra Golf Carts and Woof Gang Bakery & Grooming are expected to open this fall and will be located southeast of Publix Supermarket, west of Crosswater Parkway. Family owned and operated for 25 years, PV Golf Carts is North Florida's one and only authorized Club Car dealer for electric vehicles. The store will offer a great selection of new and refurbished Club Cars. Woof Gang Bakery & Grooming is the spot to find premium pet food and treats made with high quality ingredients, toys, gifts, and accessories for your furry friends. Whether your cat or dog needs a nail trim, a full groom specialty breed cut, or even a blueberry facial, Woof Gang Bakery & Grooming will pamper your pet with love and care.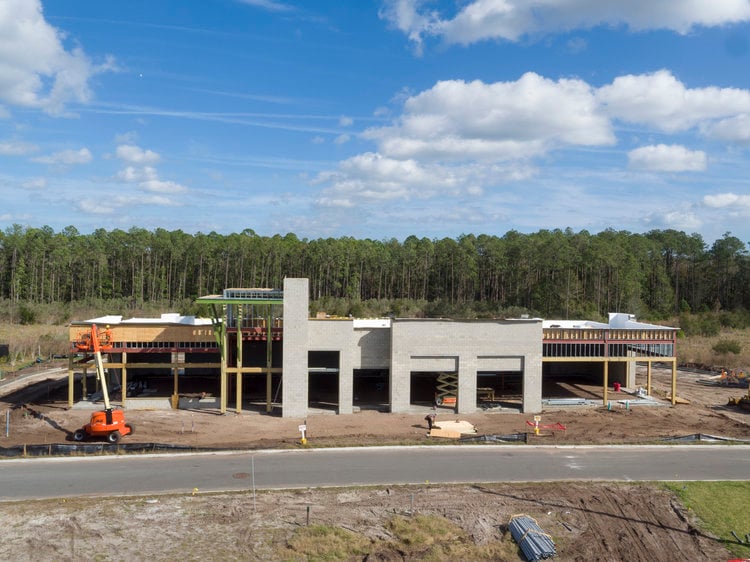 Anytime Fitness and South Kitchen and Spirits
The Nocatee Town Center will soon include a Anytime Fitness and South Kitchen and Spirits. The two retailers will both be located in the currently-under-construction building, east of Crosswater Parkway.
Anytime Fitness is opening their new location fall 2017 and will provide Nocatee Residents with a 24-hour co-ed fitness facility. The gym will be staffed roughly 9 hours a day, but members will be able to access the club whenever they like using a computerized key-fob system. A grand opening celebration is set to take place on October 1, South Kitchen and Spirits known for its fine and fresh Southern cuisine, is slated to open December 2017. The 4,050 square foot restaurant will feature a large bar area with hand-crafted cocktails, local beer, and wine, as well as a covered patio.
Others opening-soon include Artsy Abode, Bicycles Etc., Gwen Berlin, GNC, Jersey Mike's Subs, Orange Theory Fitness and Timoti's Seafood. With approximately 100 families moving to Nocatee each month, these businesses are a welcome addition to the master-planned Nocatee community!