Nocatee is now the fifth best-selling master-planned community in the nation, according to rankings released this week.
Nocatee sold 838 homes in 2013 – a 65 percent increase over 2012 sales – making it the fastest-growing of the nation's top 10 master-planned communities in the rankings released by John Burns Real Estate Consulting and real estate advisory firm RCLCO.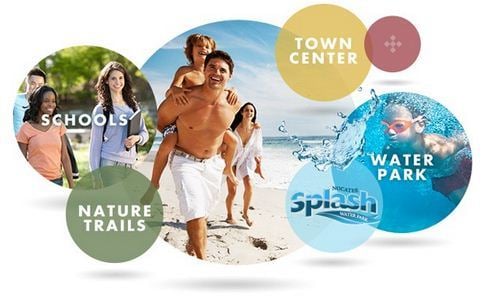 "New home buyers are attracted to Nocatee's lifestyle and location," said Richard Ray, President of The PARC Group, Nocatee's developer. "While 2013 was a record-breaking year, we're excited for all that is to come in 2014."
"We've seen high demand for new homes in our neighborhoods located in Nocatee's Town Center," said Ray, noting that a Daily's gas and convenience store and other new retailers will be opening there in 2014. "The strong growth in home sales has also created interest among retailers who want to become part of the Town Center."
Also opening in the coming year are a host of new community amenities, including a heated junior Olympic competition pool, athletic courts, a kayak launch and an expansion of the Splash Water Park.

For more information on Nocatee, visit www.nocatee.com or call 904-924-6863.